ScaleUp Human Resource Management System Are you having challanges with Staff management in your company, business or institution?

Hire, pay, manage, and retain employees with confidence
Create a productive workplace — onsite, remote, hybrid
Stay ahead of changing laws and regulations

... and lots More

It's time to ScaleUp!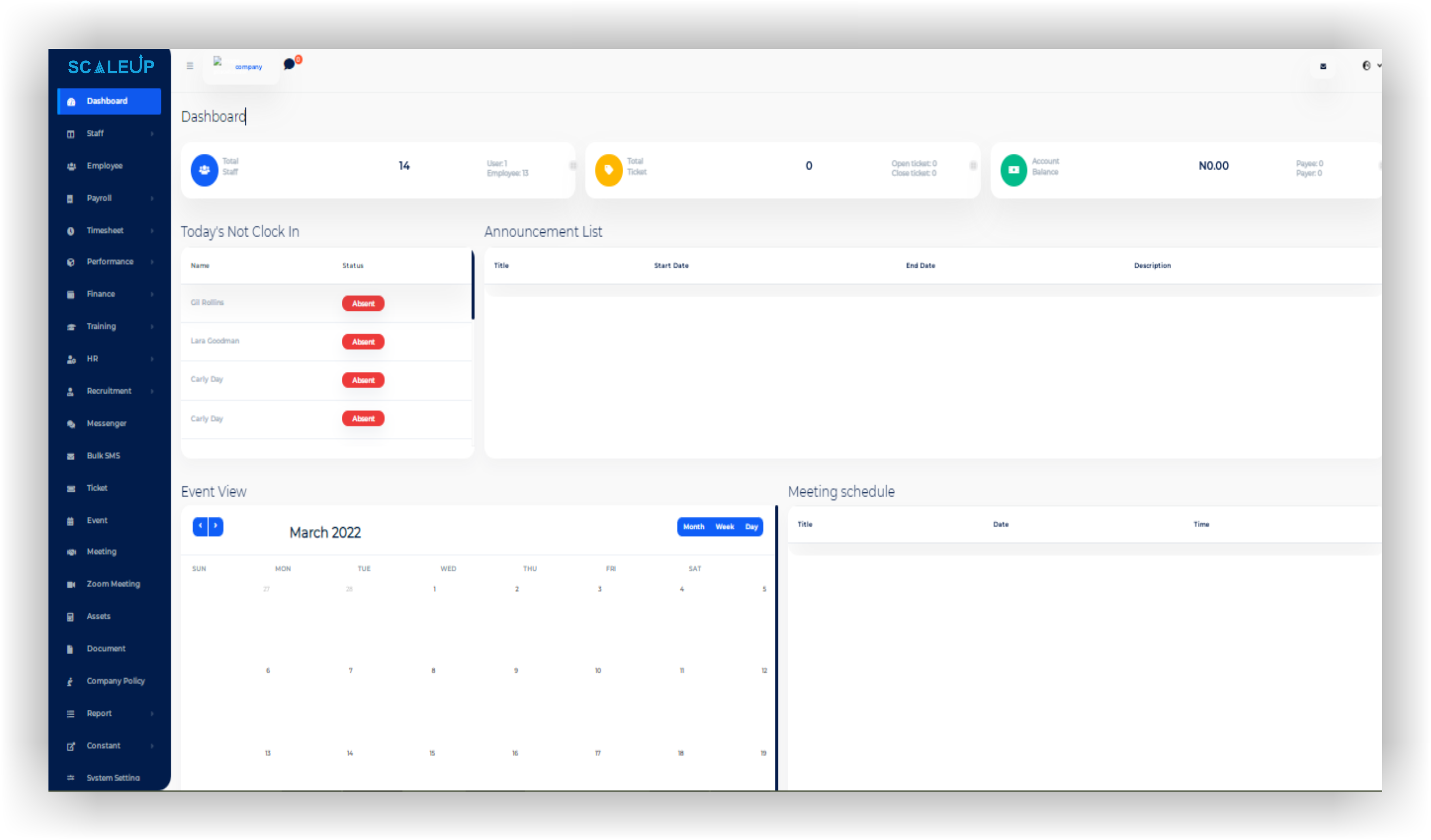 About Product
ScaleUp is one of the most effective solutions for employee management. Any organization's most valuable asset is surely its employees. This tool would aid in increasing productivity by assisting you in efficiently managing your personnel. This tool is simple to use and suitable for organizations of various sizes.
Build a Strong, Reliable and Effective Human Resource Management System using ScaleUp
Manage your growing
team, all in one place.
Behind every successful business is a thriving team. Hire, pay, insure, and support your employees with ScaleUp all-in-one people platform.
Behind every successful business is a thriving team. Hire, pay, insure, and support your employees with ScaleUp all-in-one people platform.
Lets Explore amazing feautres you will get with ScaleUp
Effective Dashboard
With its comprehensive dashboard, ScaleUp provides an overview of total workforce, tickets, and account balance. You gain simple access to an organization's absentees as well as an extensive list of announcements and scheduled meetings. It's easy to keep track of crucial meetings with the calendar's event view.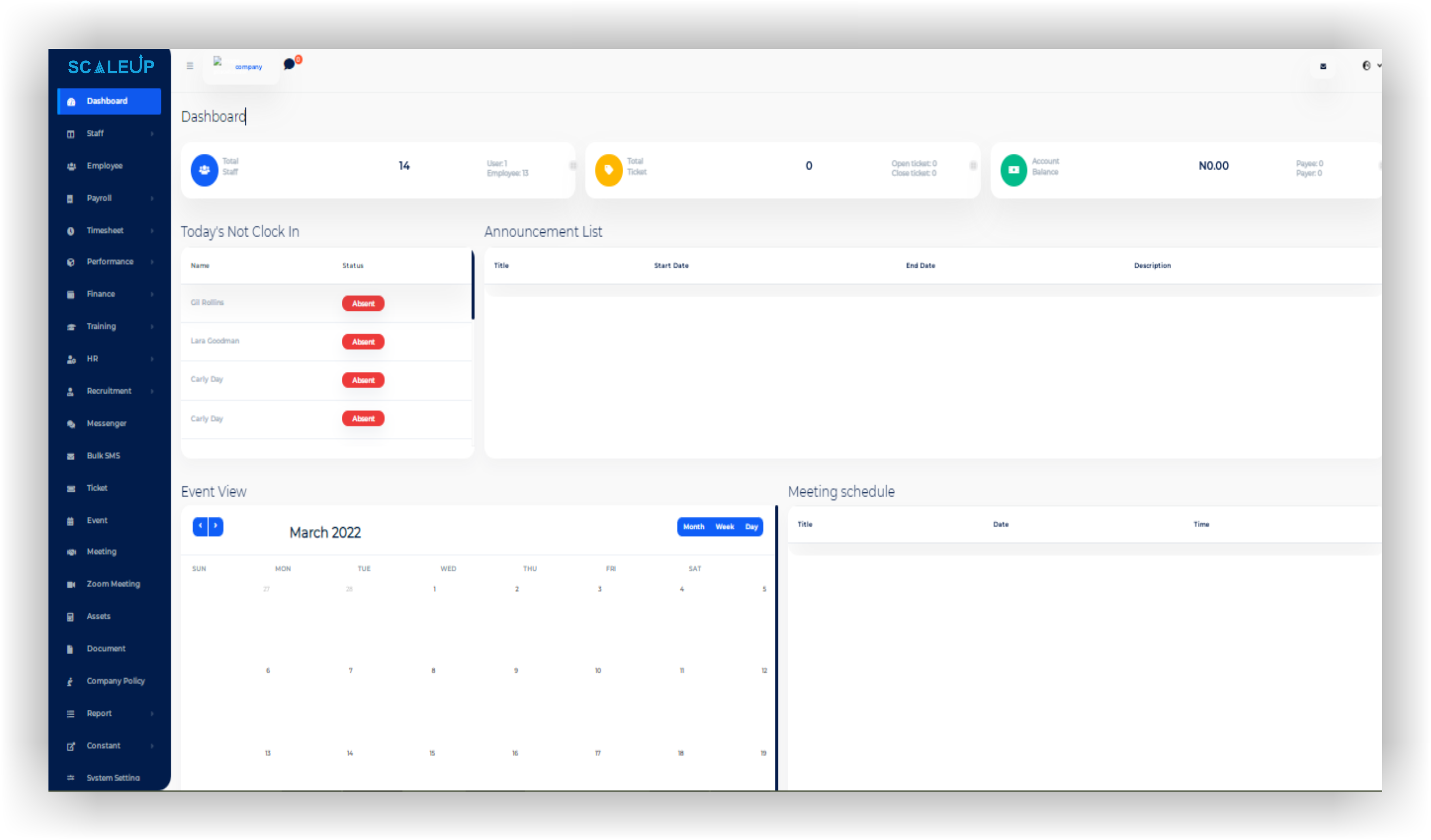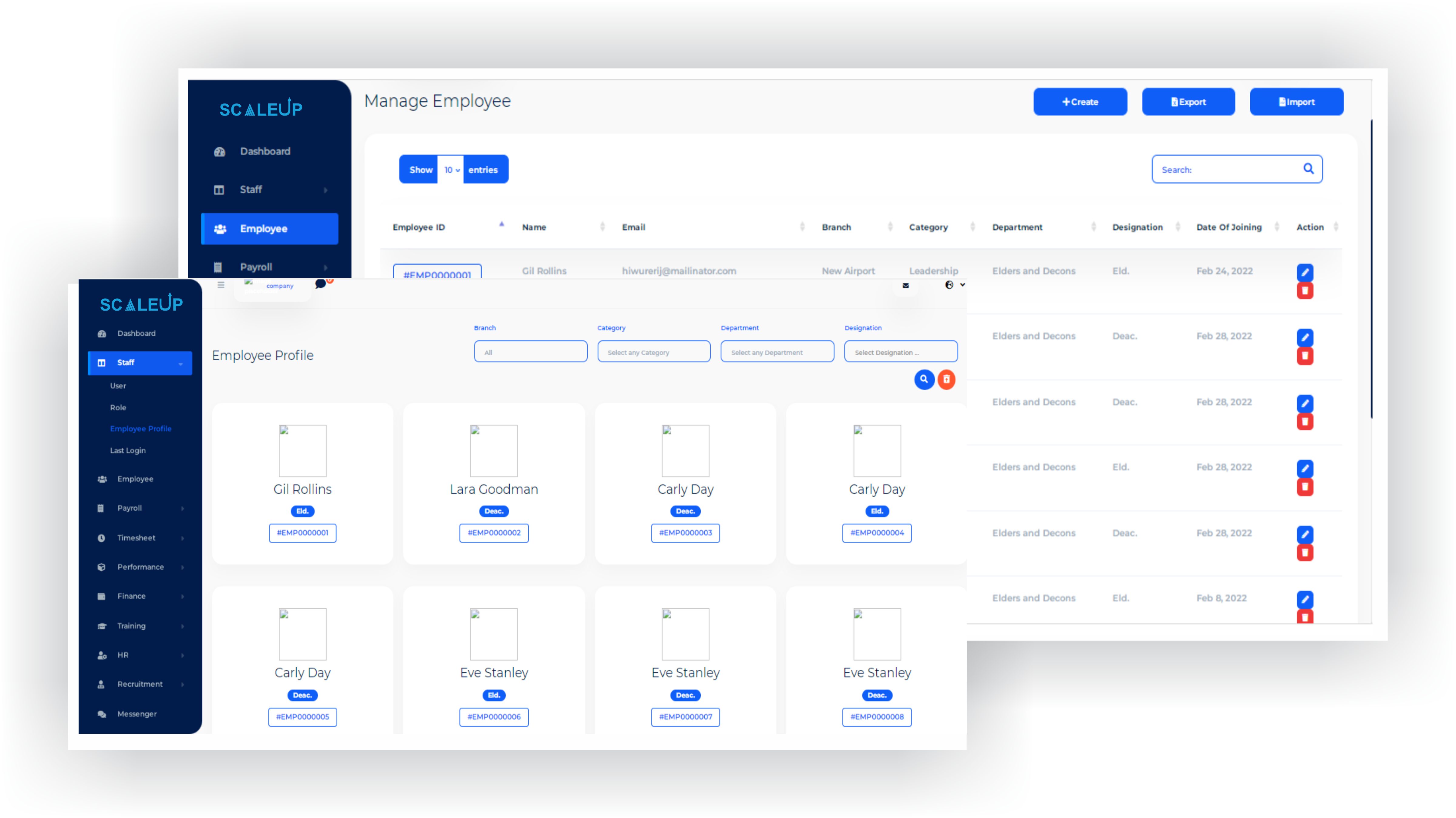 Employee Databank
This feature makes it easy for a corporation to keep track of an employee's personal, company, and banking information, as well as their important documents. Individual profiles could be seen and managed by employees.
Payroll Management
You can change the pay slip's components by adding allowances, commissions, overtime, and other payments, as well as subtracting the amount for saturation and loan. This facilitates the creation of monthly payslips.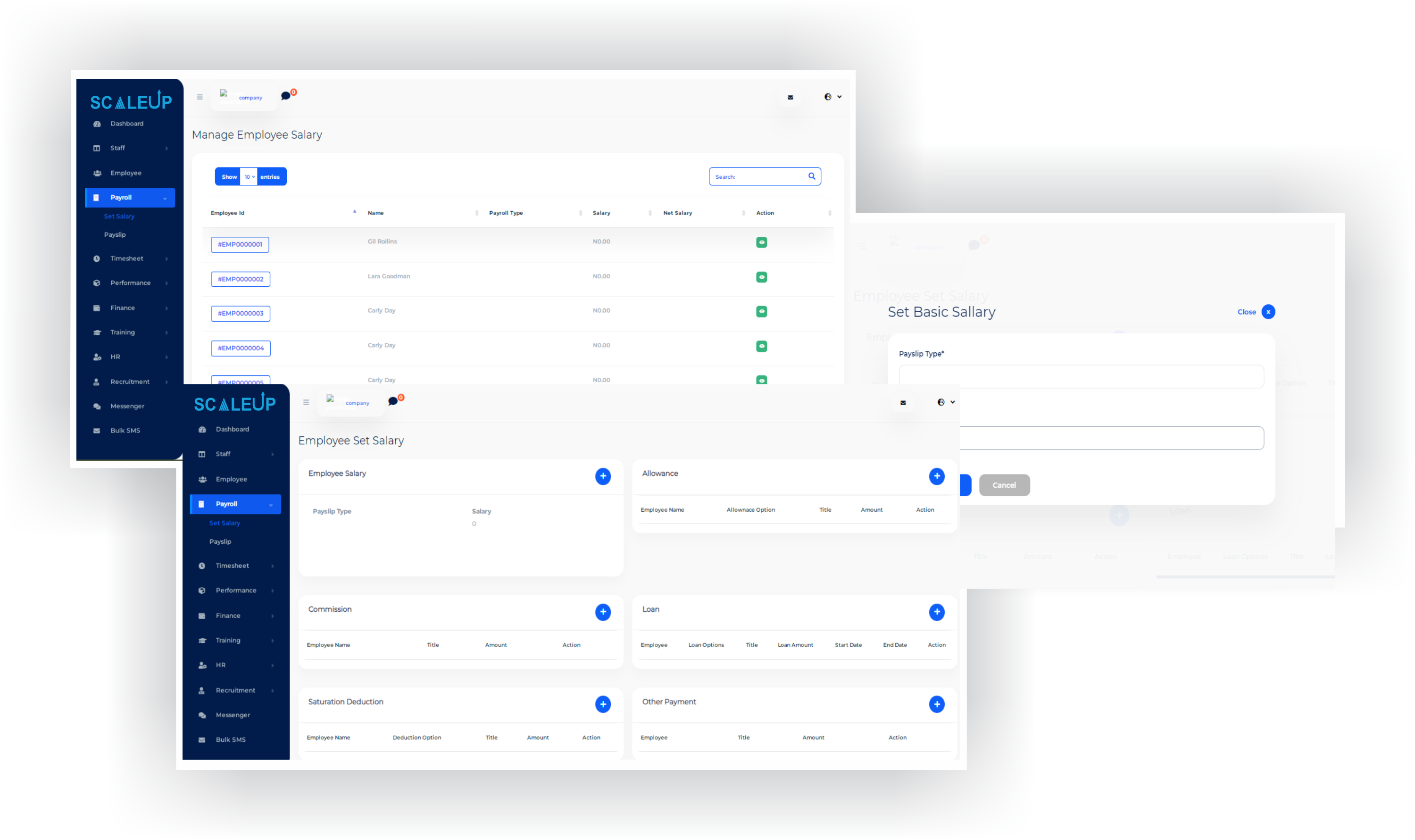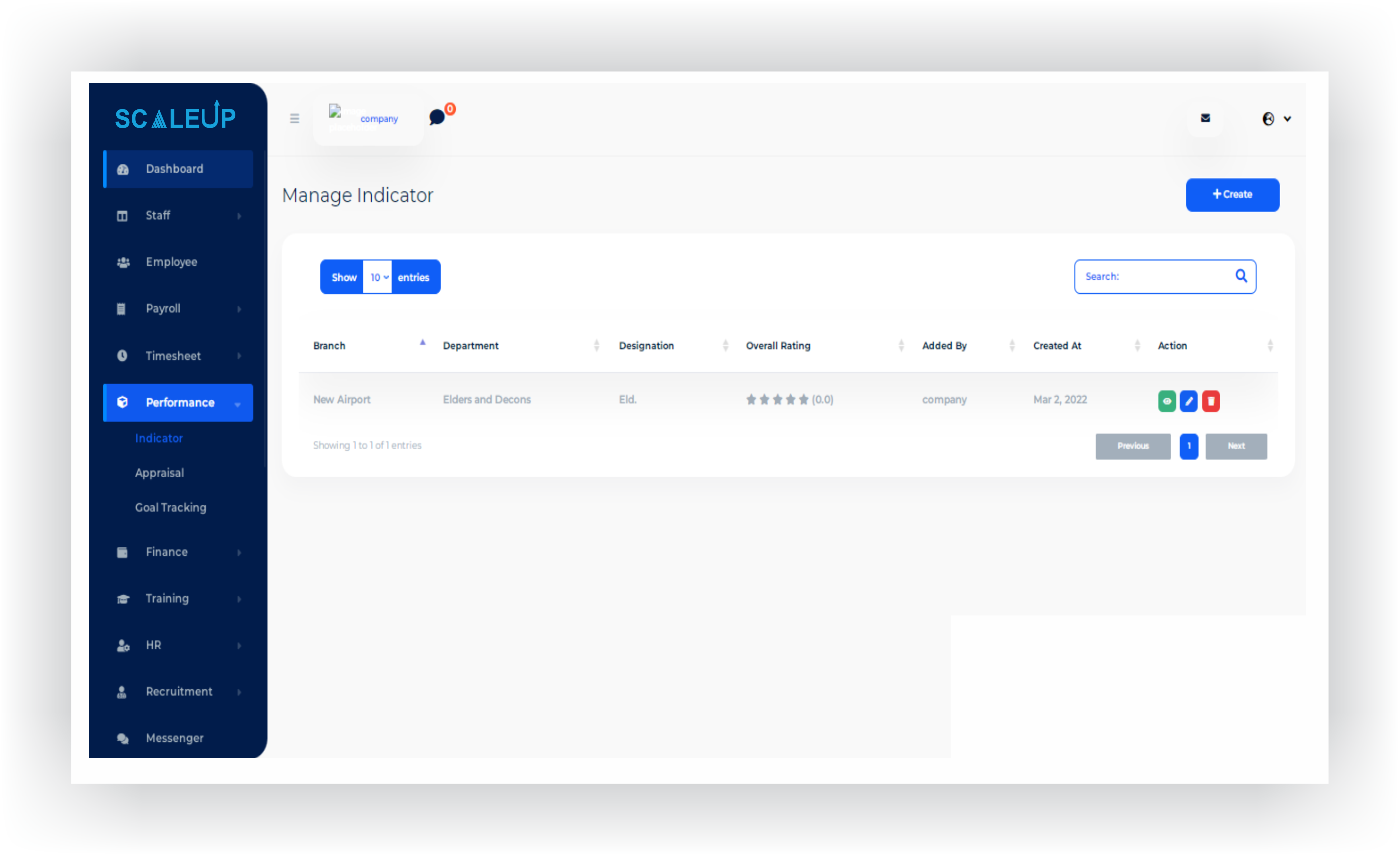 Performance tracking
It enables you to keep track of your employees' performance by allowing you to create, amend, and delete existing indicators. You may also manage your employee's appraisal by keeping track of his skills. Manage your appraisal list by using the branch, department, and designation filter options. You can use a tracking system to keep track of your current goals.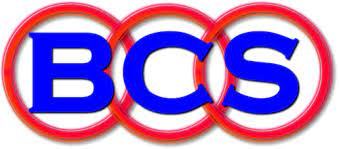 BCS has been using ScaleUp HR and we couldn't be happier as a team with the services this platform has provided. The application is extremely user-friendly and very well equipped with all the useful functions one would require for successful recruitment. The support team is also excellent, there to help at any time with a very fast response time. Highly recommended!!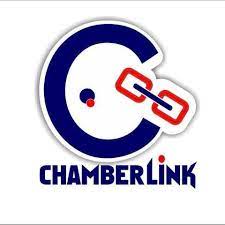 Platform is super easy to use and is getting better and more versatile all the time!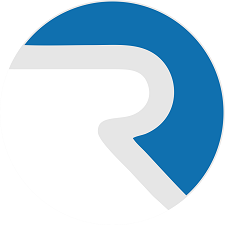 Excellent service and easy implementation. Quick process to start Scaling up your business while providing adequate management and support for your staff!
| Features | Basic | Premium | Enterprise |
| --- | --- | --- | --- |
| | | | | |
| --- | --- | --- | --- | --- |
| Employees | | 20 | 50 | Unlimited |
| Branches | | 1 | 5 | Unlimited |
| Customization | | | | |
| Self Hosting | | | | |
| Payroll Management | Basic | Premium | Enterprise |
| --- | --- | --- | --- |
| | | | | |
| --- | --- | --- | --- | --- |
| Salary Advance | | | | |
| Other Allowances | | | | |
| Payment History | | | | |
| Custom approval workflows | | | | |
| Company branded payslips | | | | |
| Payslip Download | | | | |
| Loan Management | | | | |
| Payroll reports | | | | |
| Payroll on AutoPilot® | | | | |
| Holiday pay | | | | |
| Staff Management | Basic | Premium | Enteprise |
| --- | --- | --- | --- |
| | | | | |
| --- | --- | --- | --- | --- |
| Manage Staff records | | | | |
| Lifetime access | | | | |
| Payroll self-onboarding | | | | |
| Payday emails | | | | |
| New hire welcome | | | | |
| Leave Management | Basic | Premium | Enterprise |
| --- | --- | --- | --- |
| | | | | |
| --- | --- | --- | --- | --- |
| Leave Rreporting | | | | |
| Accessible via employee portal | | | | |
| Statutory & non- statutory leaves | | | | |
| Time Management | Bsic | Premium | Enterprise |
| --- | --- | --- | --- |
| | | | | |
| --- | --- | --- | --- | --- |
| Real-time attendance reports | | | | |
| Shift management | | | | |
| Time off in Lieu (TOIL) | | | | |
| Project management | | | | |
| Performance Management | Basic | Premium | Enterprise |
| --- | --- | --- | --- |
| | | | | |
| --- | --- | --- | --- | --- |
| Performance ratings | | | | |
| Balanced scorecard | | | | |
| Check-ins and Checkouts | | | | |
| Disciplinary management | | | | |
| Content management | Baisc | Premium | Enterprise |
| --- | --- | --- | --- |
| | | | | |
| --- | --- | --- | --- | --- |
| Attach employee and company documents | | | | |
| | | | | |
| --- | --- | --- | --- | --- |
| Documentation | | | | |
| Email support | | | | |
| Other Features | Baisc | Premium | Enterprise |
| --- | --- | --- | --- |
| | | | | |
| --- | --- | --- | --- | --- |
| Chat System/Messanger | | | | |
| Bulk SMS | | | | |
| Meeting | | | | |
| Training | | | | |
| Price | | N100,000 N60,000 / Month | N225,000 N135,000 / Month | Contact Us |